Plastic Modular Belt is mainly divided into anti-slip plastic mesh belt, turning plastic mesh belt, ball-type plastic mesh belt, baffle-type plastic mesh belt, flat plate type, flat grid type, protruding rib type, drum type, mesh belt chain type.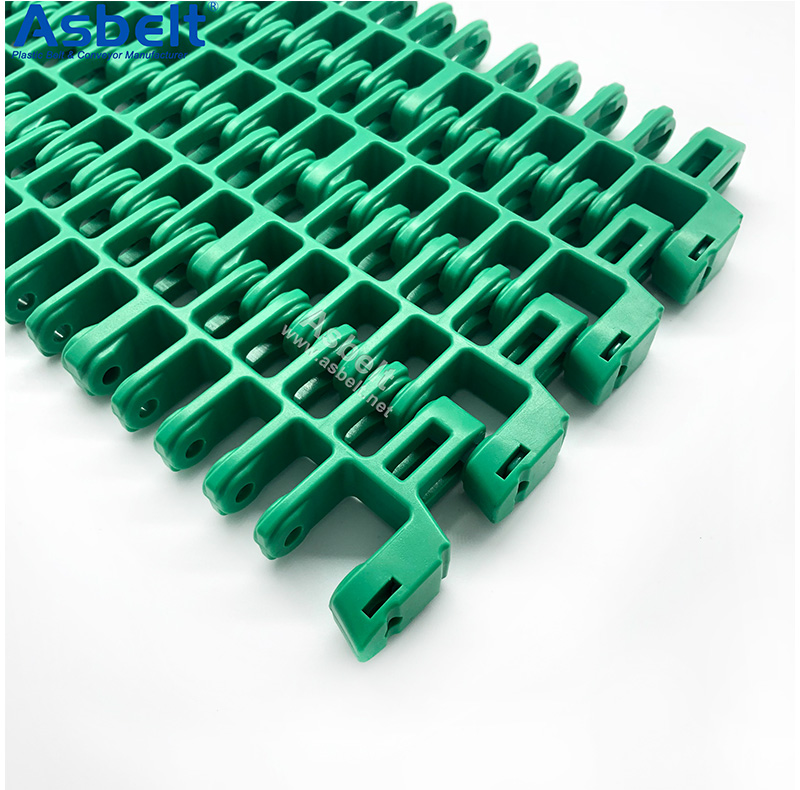 Plastic Modular Belt
When using the modular plastic mesh belt, it is very easy for the conveyor to turn around, no need for manpower to transfer things, and greatly save manpower. A lot of materials can be easily transported to the destination, and it can be transported to complete the processing of goods and industrial production. The structural design is also very distinctive, transmitted through the gears, in order to eliminate the tension and slippery scenery, to ensure that the transportation process is very stable. Space saving, the number of motors is rarely used, and there is no pollution scene caused by the broken conveyor belt, safety, convenience, and repairs. When used, it has high stability. Many areas such as beverages, fruits and vegetables will be packaged and transported. Before processing, it is used for transportation, and chemical industry needs it. Great strength, not afraid of acid and alkali, etc., to stay away from these substances. There is a large range of temperature applications that will not be easily adhered.
The modular plastic mesh belt is manufactured by relying on assembly. There are many interweaving of modular mesh belts, which are assembled by certain methods. It has a large conveying strength, interlocking or brick-laying method. It is very strong and has a rich way. It is easy to assemble and easy to replace.